RESIDENTIAL
A high quality paint work can restore the look of your home. Not only beauty, painting can also increase value of your property. Painting your own home or premises can be a time-consuming. So why not put all the stress of your next house painting project and leave it to the painting professionals? Residential painters at Marchant and Sons can turn a tired home into stunning master piece. Our professionals and highly trained painters understand your needs and can deliver a fuss free experience, on time and on budget.
Are you confused in choosing for your home? Our colour consultation experts can help in choosing the right colour according to your lifestyle and taste. We realize that every house is different from another, so that is the main reason of why we take the time to understand your unique needs. Our team is based on fully professional and trained workers, so there is absolutely no risk to you - only peace of mind.
Why Us
Searching for skilled painters to make the walls of your home more attractive? Marchant and Sons is the only name to meet your demands and expectations at an affordable cost. We assure you precision and perfection as we are in the business for long. Our residential paintersin Sydneyare well trained and experienced to initiate and fulfill a project regardless of the complexities involved.
A house is made with lots of wishes and dreams to come true. It's a huge investment and often people spend the savings of their lifetime. We understand how much you are possessive about your residence that's why we do what you like the most. Our expertise lets you enjoy the marvels of quality paints to love the property you own.Marchant and Sons take pride in carrying on our activities peacefully, that lets you focus on other activities. Workmen are often noisy while painting or polishing a surface, but our effective strategies minimizes the noise and complete the tasks in complete silence.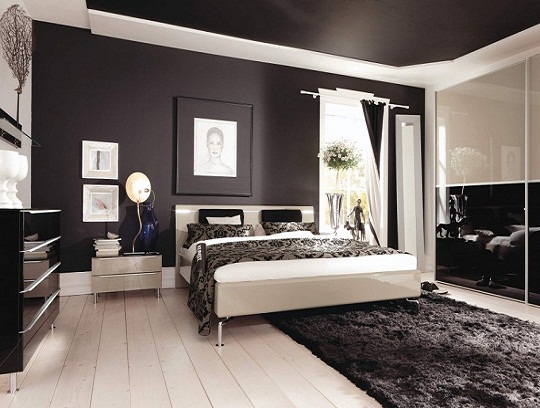 Have queries? Our team are always ready to help you
What makes us different than other residential painters?
Our skilled workers take pride in doing paint work at various areas of your residence. We know how to beautify bedrooms, living rooms, kitchen, bathroom and the exterior of the whole premises. If you need to compare our consumer friendly pricing, please ask a free quote now.
We all want a beautiful house where we can relax and enjoy. A well maintained and furnished house is always loved and envied by everyone. If you also want your house to look fabulous, hire Marchant and Sons, one of the most preferred house painters in Sydney. We are an experienced team of professional painters who provide services in Sydney and the surrounding suburbs. We are licensed and fully insured contractors with an aim of providing best in class services at appropriate and reasonable costs. You can rely on our well established firm for high quality residential painting services.
Enjoy the following benefits
We have a clear vision of serving a vast community with eye catching and appealing paint work. There are several quality traits that keep us apart from other Sydney painters as we deliver all the benefits to your property, for which an owner always pursue painting services.
Reliable Home Renovation
Increased market value of property
Get rid of instant repairs
Peace of mind while painting is in process
Affordable
We Do
Being one of the leading residential painters in Sydney, we take it as our responsibility to maintain cordial relationships with our clients. You should hire us because we:
Provide dedicated services
Have a team of experienced and well trained painters
Make sure that a customer's requirements are fulfilled
Provide value for money services which are free from hidden costs
Are trained to give attention to details and provide excellent finishing
Make sure that none of your belongings are disturbed or damaged
Provide timely and prompt services
Work in a professional manner with accuracy and precision
Have a team which can work on any site irrespective of its size
Expert services offered by our house painters in Sydney
Apart from providing high grade painting services we also ensure that our customers get value for money. Our executives will guide you to choose the best textures and colour combinations. They'll also see to it that your ideas are incorporated and that the final product matches your vision for your home. Call us and schedule a visit to get a free quote. As part of our corporate social responsibility we maintain proper work safety for ourresidential painters in Sydney, use high quality environment -friendly paint and the latest painting techniques.
To get your house and other premises painted in a fabulous manner, visit our website and fill out theonline form available there. You can also call us, Marchant and Sonson 1300 963 091 and speak to our executives. They'll set up a meeting at your convenience and give you a free quote along with expert solutions. We are the creative and efficient house painters in Sydney who aim for excellence. Get in touch with us today and experience our excellent customer service.