COMMERCIAL
With a strong focus on safety, quality and professionalism, Marchant and Sons have been providing commercial painting services to clients across Sydney. We provide both interior and exterior painting services. We believe in understanding the client's requirements and work together to exceed the expected results. We work according to your time schedule, after hours and even on weekends. Our painters at Marchant & Sons Painting Services offer highly durable and affordable services. We understand that efficiency and quality are paramount for any commercial painting project. That's why we make sure the painting work will complete on-time within your budget.
No matter what your painting requirements are, our painting team will have the best solution, which you can expect from appointing Australia's most trusted service provider. We always take the time to explain our effective project management process this is because we know that it is a crucial work for you.
Why Us
Marchant and Sons is a team of specialized commercial painters in Sydney to beautify interior as well exterior of your commercial property. To deliver immaculate painting services, one has to be passionate, skilled and creative, and a perfectionist. Marchant and Sons feel proud to have all the quality traits that are mandatory to be ranked as the best in a field. Our professional painters are well trained and groomed to put tireless endeavor in bringing a smile on a satisfied face of the client.
Want to make the dull walls of your shop brighter than ever? Or searching for reliable painters to remove to hide the stains of your commercial property? We have been serving the business circles with master painters in Sydney.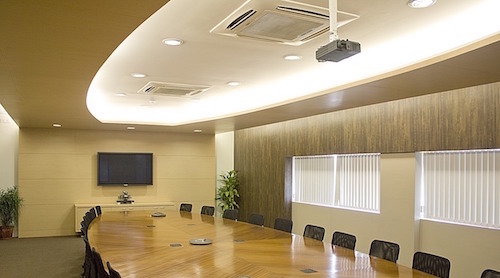 Have queries? Our team are always ready to help you
Why our services are liked the most?
Because Marchant and Sons understand the need to make your property beautiful, as it attracts customers to feel more comfortable. We never want you to lose a customer just because of the selection and application of paint is not done in a professional manner. Our skills and expertise lets you to operate your business in an appealing atmosphere. Our experienced painters have exposure to various business and industry, through which they are able to avoid eye pinching colours to compel your clients in staying at your office the more.
Commercial areas include
Hotels and restaurants
Shopping malls and plazas
Store and retail outlets
Car showrooms
Corporate offices
Meeting and guest rooms
Conference halls and lots of more
We Do
Perfect and lasting finish
Focus on using best quality services
Best preparation and quality product
Reasonable prices
Committed to provide high quality and efficient services
Deliver high standards of work
Professionalism and quality
Why choose us
Our cost effective services and the urge to achieve customer satisfaction is what we are recognized for. So, if you are tired of searching a reliable hand in painting services and never want to spend lavishly on it, call us now and we will quote you a price that will beat the rest of our competitors.
Our experienced and well trained painters love their work and always focus on what is most important; customer satisfaction. This is just another reason why we are proud to offer 100% client Satisfaction Guarantee - so you can feel 100% at ease that you will be satisfied with the end result.